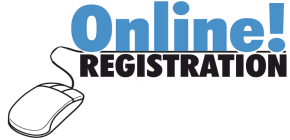 ONLINE REGISTRATION FREQUENTLY ASKED QUESTIONS - CLICK HERE!
REGISTRATION OPENS MONDAY, JULY 20TH AT 8 A.M. (Returning student registration emails will be sent out on July 19th.)
ONLINE REGISTRATION LINK OPTIONS:
RETURNING STUDENTS - Enroll returning students using this link!

~If you ended the 19-20 school year at RCSC, you will want to register using this option, which will have some information pre-populated for you. You should have received an email or letter containing your child's 'snapcode' as well. If you did not receive an email or letter, please call or email your building secretary and they can provide that code to you. IMPORTANT NOTE: This IS a separate login from your PS Parent Portal so you will most likely need to 'Create an Account' this year.
NEW STUDENTS - Enroll NEW students using this link!

~If you are brand new to Randolph Central or have a student who has attended RCSC in the past, but withdrew prior to the end of the 19-20 school year, you will want to choose this option.
OTHER IMPORTANT REGISTRATION INFORMATION:
If registering online from home, parents do not need to come to the school.

If a parent feels he/she needs assistance he/she can go to the child's school.
Here is the information about onsite school registration:
Registration hours listed on July 24th and 27th are for those parents wishing to come to school to use a school device to complete the online registration process.
Friday, July 24, 2020 from 9:00 AM to 2:00 PM
Monday, July 27, 2020 from 2:00 PM to 7:00 PM
We encourage parents to call the school office to make an appointment if registering at the building on July 24th or 27th. The registration area will be set up for social distancing. If you do not have an appointment, you may need to wait for an available computer station.
Parents coming to the school to register are strongly encouraged to wear a mask. If you require one-on-one help, while registering at the school, a mask will be required for you and for the staff member helping you register because of the proximity to each other.
We request that only one parent enter the school to register if possible. We are excited to see your students soon but their presence is not necessary at registration.
TECHNICAL DIFFICULTIES:
For any technical difficulties encountered during the enrollment process, please contact PowerSchool using the channels below:
~PowerSchool Community: https://help.powerschool.com/t5/reg for help articles, forums, & chat support
~Phone: (866) 752-6850, Monday through Friday, 8-5 pm EST
THANK YOU FOR CHOOSING RANDOLPH CENTRAL. WE LOOK FORWARD TO MEETING YOUR CHILD!